BIOGRAPHICAL SKETCH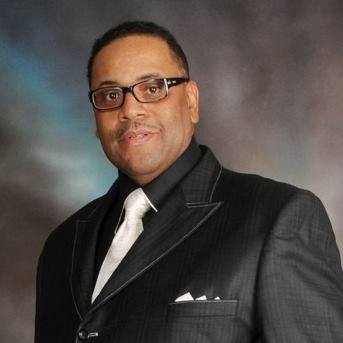 Dr. Person's experience as a minister of the Gospel began at the age of eleven in 1970, licensed at the age of twelve at Greater Bethel Baptist Church by the late Dr. William K. Hawkins. He was ordained at the age of fifteen by Dr. I.T Bradley and The Akron Baptist Minister's Alliance. He began Pastoring at the age of 20. He is an internationally known Evangelist and Psalmist. This anointed man of God has ministered to literally thousands of souls throughout his life. He affiliates and speaks for national conventions and conferences of all denominations. He has traveled to numerous cities, states and countries around the world including but not limited to: Mexico, Rome, Italy, Hungary, Germany, Israel, Egypt, Tokyo, Korea, China, and Panama. He continues to preach in Simultaneous Revivals, Citywide Revivals and Tent Crusades and is a sought after man of God throughout the USA and abroad.
He currently serves as the Sr. Pastor of Greater Bethel Baptist Church of Akron, Ohio and has previously served as Pastor of Holy Bible Baptist Assembly and Second Baptist Church both in Harvey, Illinois as well as Mount Calvary Baptist Church in Fort Wayne, Indiana.
Education
Newburgh Theological Seminary
Gospel Ministry Outreach Theological Institute
Taylor University
Malone College
Evangelical Training Association
WHW Expository Preaching
Gamaliel Foundation
Akron Garfield High School
Dr. Person has matriculated at the above institutions and holds the following degrees:
· Doctor of Divinity
· Master of Arts in Biblical Studies
· Bachelor of Science in Pastoral Ministries
Dr. Person is a social activist who has lobbied in the U.S. Senate and is active in civic organizations; national and local levels including the former Barack Obama for President Campaign. He is a recording artist, Lead Singer and Stella nominee for "Blessed Assurance" by Tyrone Dickerson and Christian Fellowship Choir. He has also recorded sermons entitled; The Preaching of the Gospel, I'm Bad, A Biblical Neutralizer, Giving God A Yet Praise, The Hallelujah Factor, When You've Got A Problem You Can't Solve and How to Liberate Legion. He has served as a writer for several magazines and newspapers.
Dr. Person is married to the former Vickie V. Parker, his Childhood Sweetheart and a Beautiful Southern Belle from Mobile, Alabama. Dr. Vickie Person holds an earned Doctorate Degree from Olivet Nazarene University and served as an Elementary School Principal, Assistant Professor and Program Director in Illinois. She now serves as the Director of Education at the Akron Urban League. They are the proud parents of three gifted and productive children: Jamella (age 31), Stephen (age 26) and Brooke (age 17) and two grandchildren: Jaloni (10) and Journey (4). They enjoy travelling, watching movies and listening to and making music together. Dr. Person and his family recently transitioned from Olympia Fields, IL to the Akron, Oh metropolitan area.